BestReviews is reader-supported and may earn an affiliate commission. Details.
Which kitchen gadgets are best for food prepping for the Super Bowl?
It's not hyperbole to say that the Super Bowl is the number one most important live event of the year. In fact, of the top 30 most-watched broadcasts in American history, the only event that isn't a Super Bowl is the "Mash" series finale, which aired in 1983, coming in at number nine on the list.
So, when you decide to host a Super Bowl party, you'll want your food to impress. That doesn't mean you need to struggle with your food prep, though, especially if you have the right kitchen gadgets.
In this article: Ninja Air Fryer, Heynemo Food Warmer and Cuisinart Stand Mixer
The top four gadgets for food prepping for the Super Bowl
The gizmos you may need or want can differ from the most commonly used based on what you plan on serving, but generally speaking, four of the best gadgets are:
Air fryer: Chicken wings are the number one food eaten during the Big Game. Depending on how many people are coming, you're going to need to make an ungodly amount. Using an air fryer is healthier and frees your oven up for other baking needs.
Food warmer: One of the hardest stages of food preparation is deciding on the order you'll be making everything. You only have so much kitchen after all. Having some food warmers on hand can make that much easier as you don't have to worry about keeping everything fresh using other means.
Mixing bowls: Sometimes the simplest kitchen item is the best and mixing bowls are indeed that. Use them to toss your wings in your sauce for the easiest coating method. It's how the pros do it after all. You can also make all your dips and such in them before transferring them to a serving dish to keep said serving dishes clean.
Stand mixer: Making everything you need to make for a Super Bowl party is going to be exhausting, no matter what. Using a stand mixer to handle the dough for your pigs in blankets or desserts keeps your body fresher and lets you work on multiple dishes at once.
Best air fryers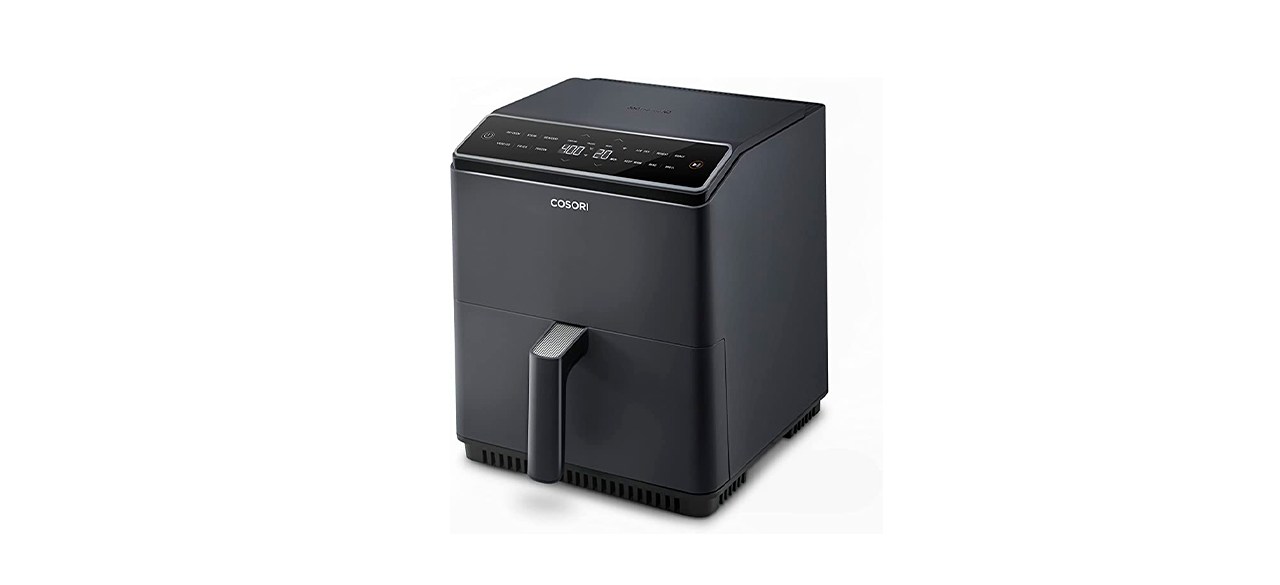 This fryer comes in 6-, 6.8- and 10-quart capacities with all of them being large enough to make chicken wings for at least four to seven people. It even has a chicken-cooking preset.
Sold by Amazon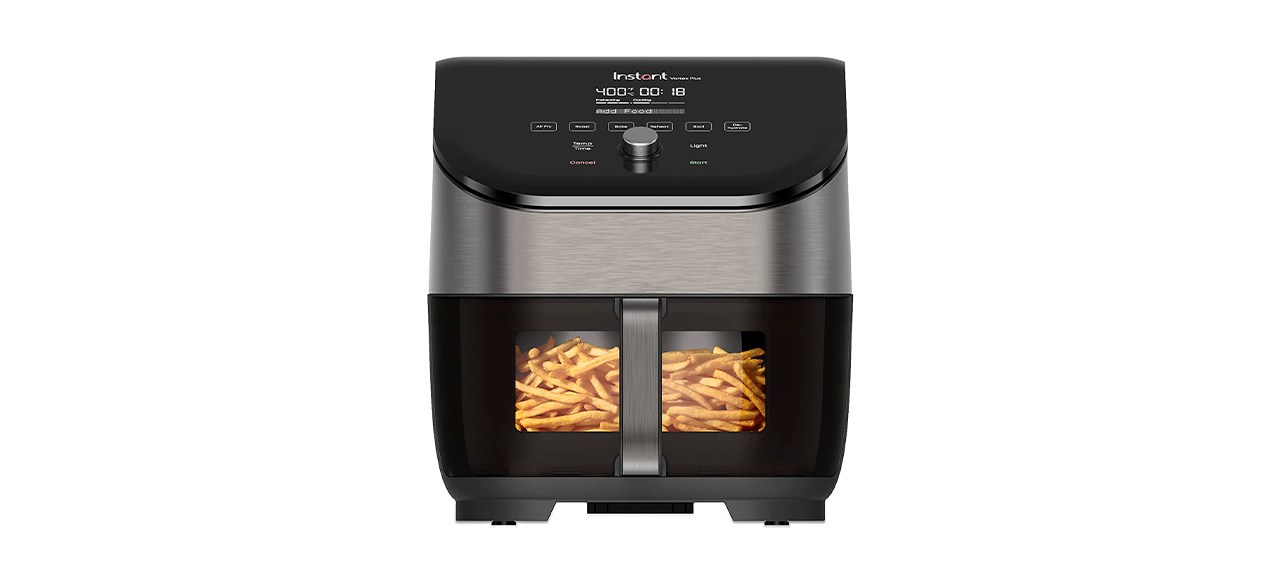 This fryer comes in 5.7-, 6-, 8-, 10- and 19-quart capacities and it has a temperature range of 95 to 400 degrees. The controls are easy to understand and digital, making for easy cleaning.
Sold by Amazon, Best Buy and Home Depot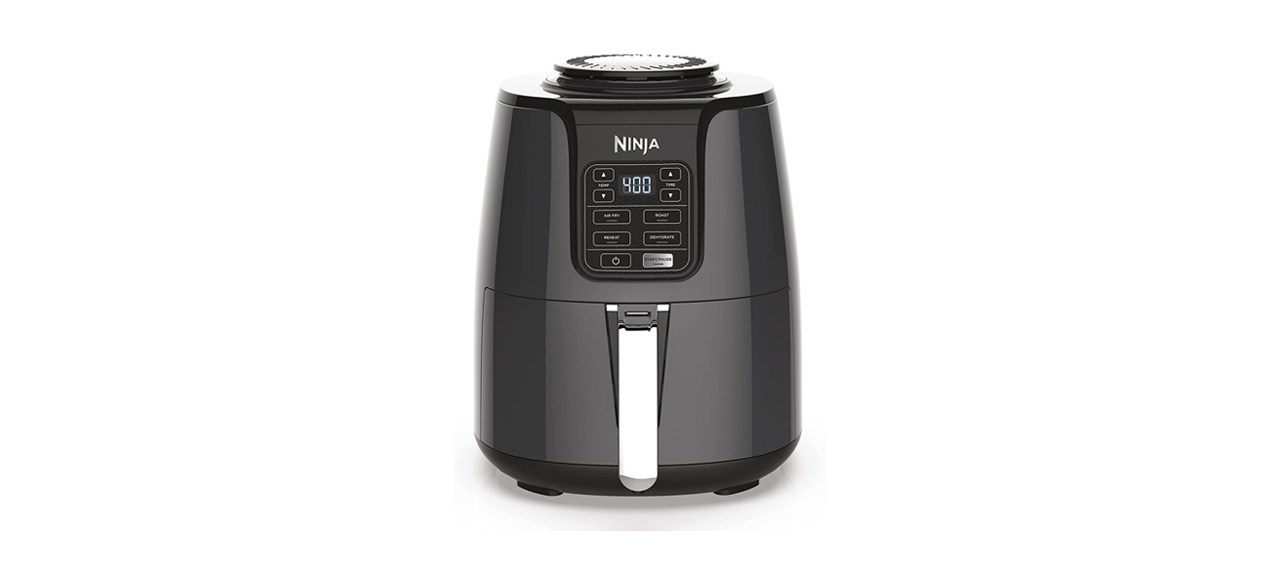 This fryer comes in 6- and 10-quart capacities. Both use a dual basket system with each having its own individually heated compartment so you can cook two different foods at two different temperatures.
Sold by Amazon, Best Buy and Target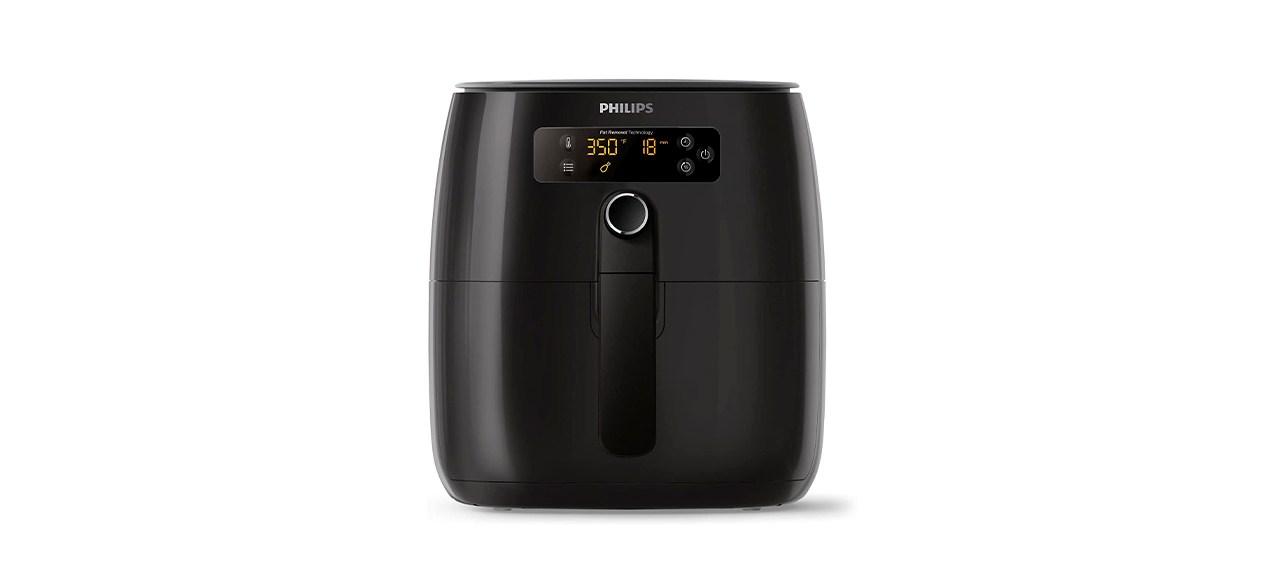 Philips Kitchen Appliances Air Fryer
Not all Super Bowl parties have to feed half the neighborhood. If it's just you and a small group of friends, this 3-quart air fryer should offer all the space you need.
Sold by Amazon
Best food warmers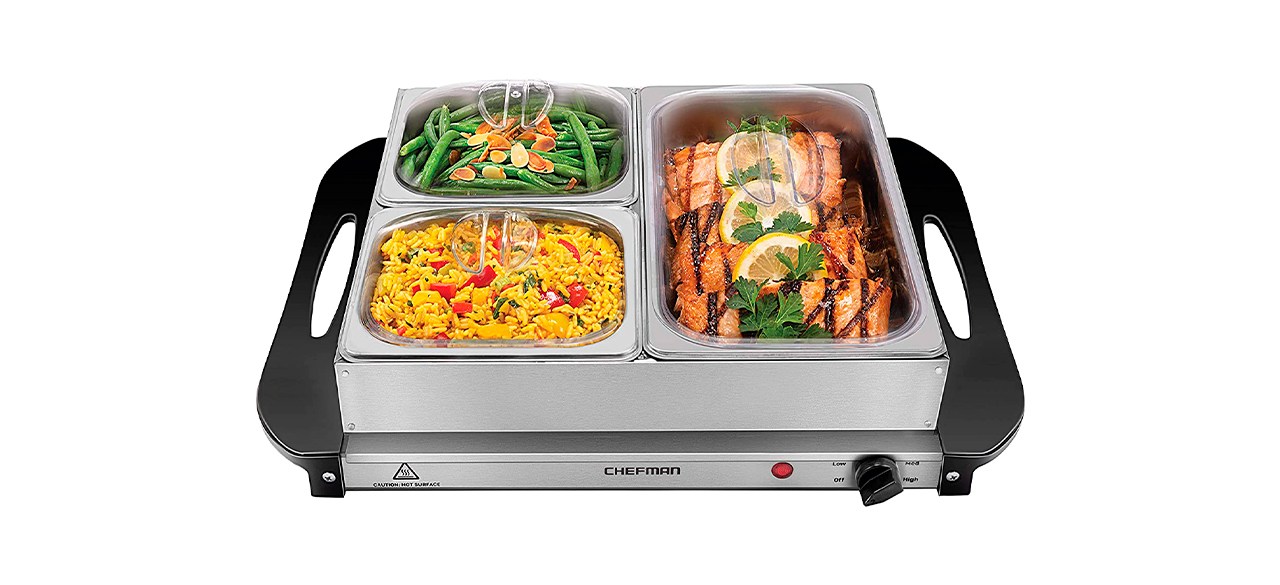 This buffet-style food warmer comes with two 1.2-quart serving pans and a 2.5-quart serving pan, but you can also use just the heated bottom if you have other heat-safe serving trays you want to use.
Sold by Amazon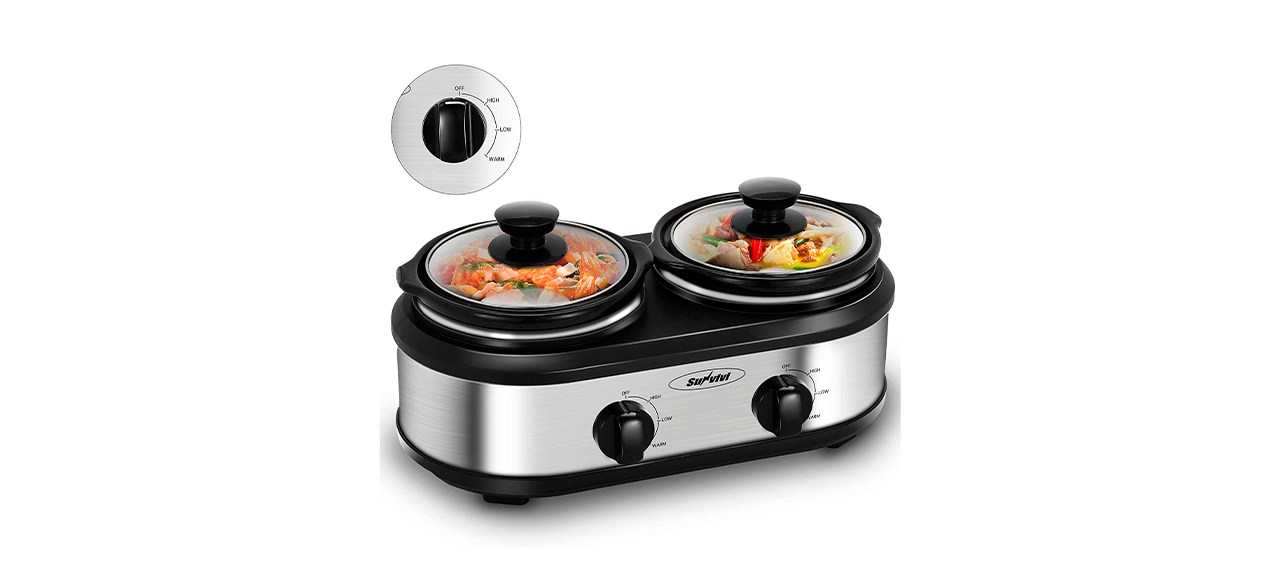 This serving station can also be used as a slow cooker for dishes like meatballs. It comes in two forms, one with two 1.25-quart pots and one with three 1.5-quart pots.
Sold by Amazon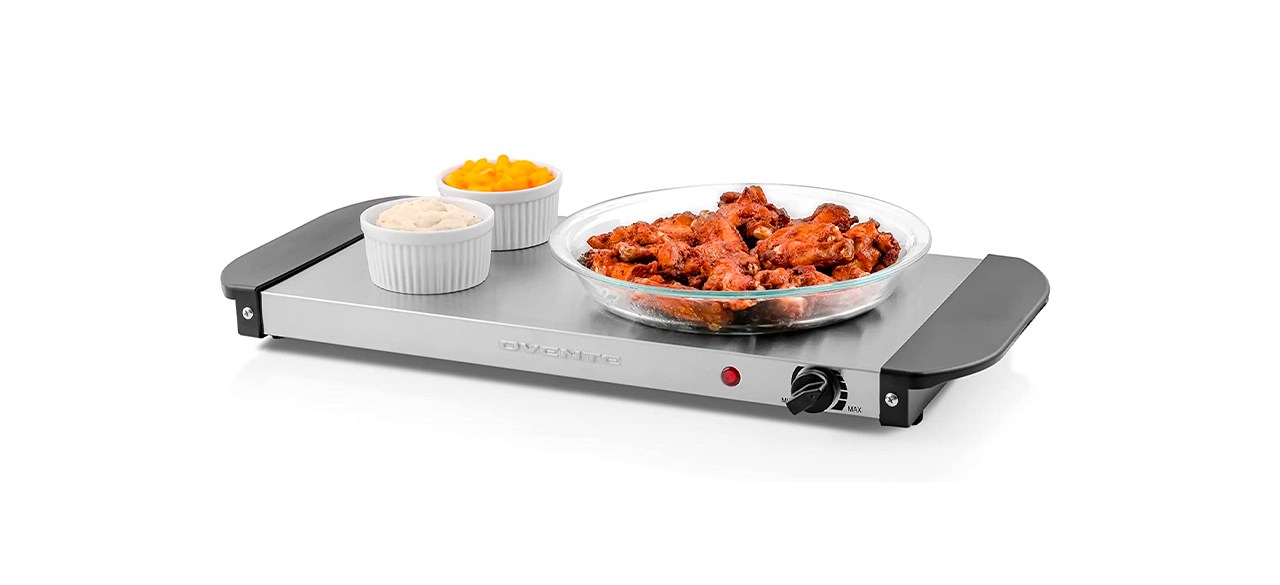 Another buffet-style warmer, this one has safe-to-touch handles so you can move it as needed, even if it's already piping hot. It can with without serving trays or with two or three trays.
Sold by Amazon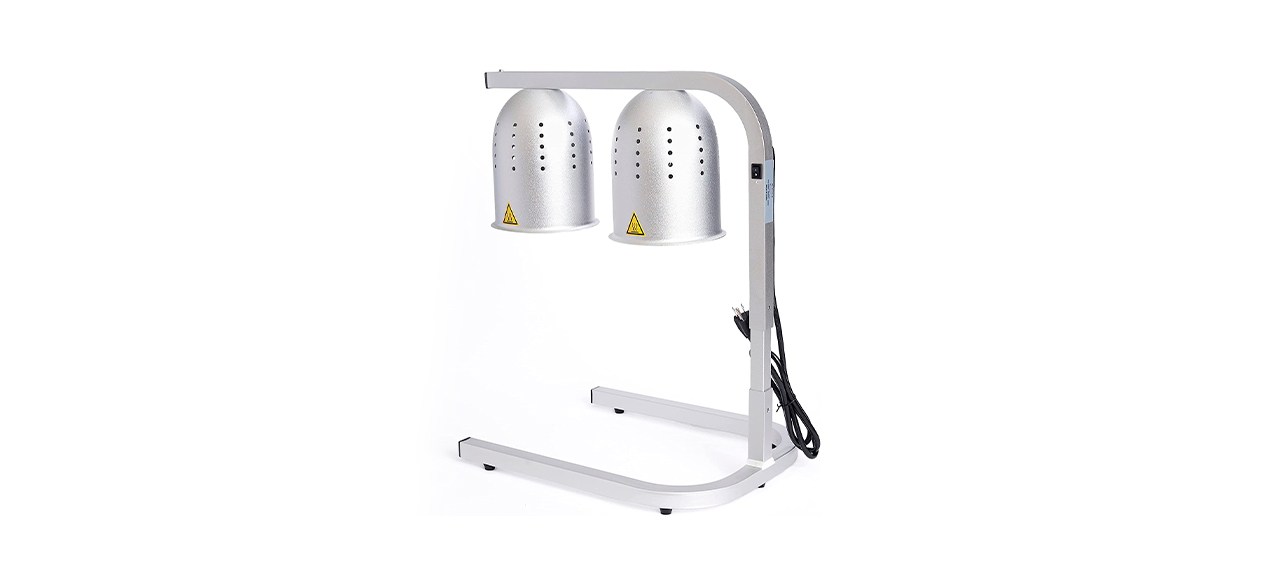 This food warmer takes a different approach, using lamps that direct heat onto the top of the food rather than using heat that creeps from the bottom up. It comes in silver or black.
Sold by Amazon
Best mixing bowls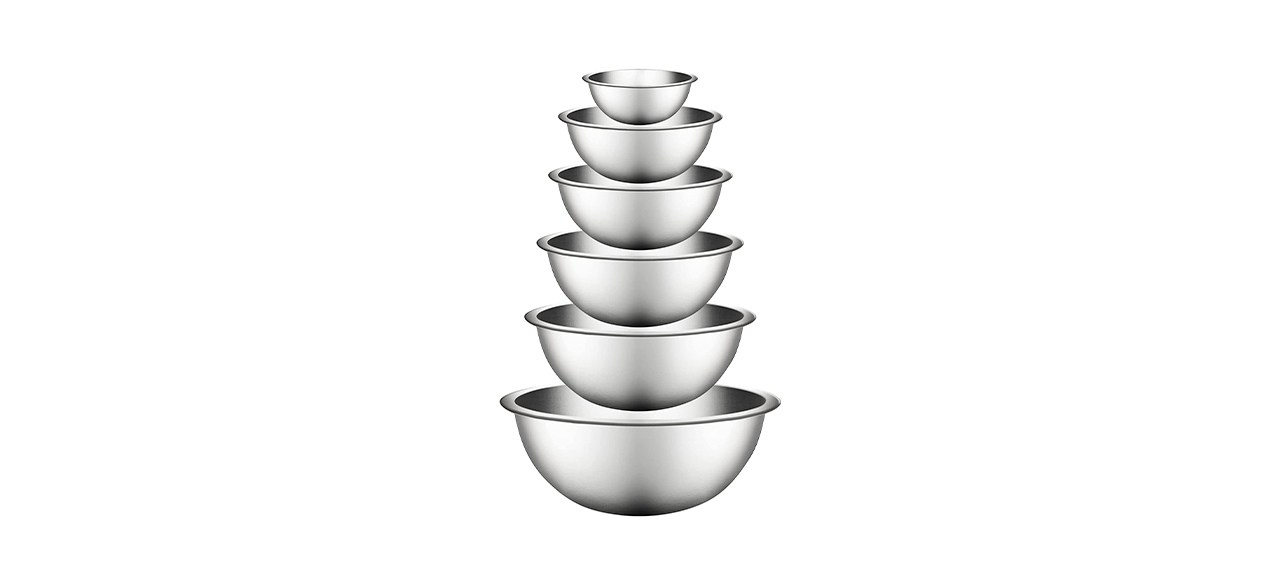 This set includes a three-quarters-quart, 1.5-quart, 3-quart, 4-quart, 5-quart and 8-quart bowl. They're stainless steel, the traditional type used for tossing chicken wings, and have flat bases so they don't go wobbling away.
Sold by Amazon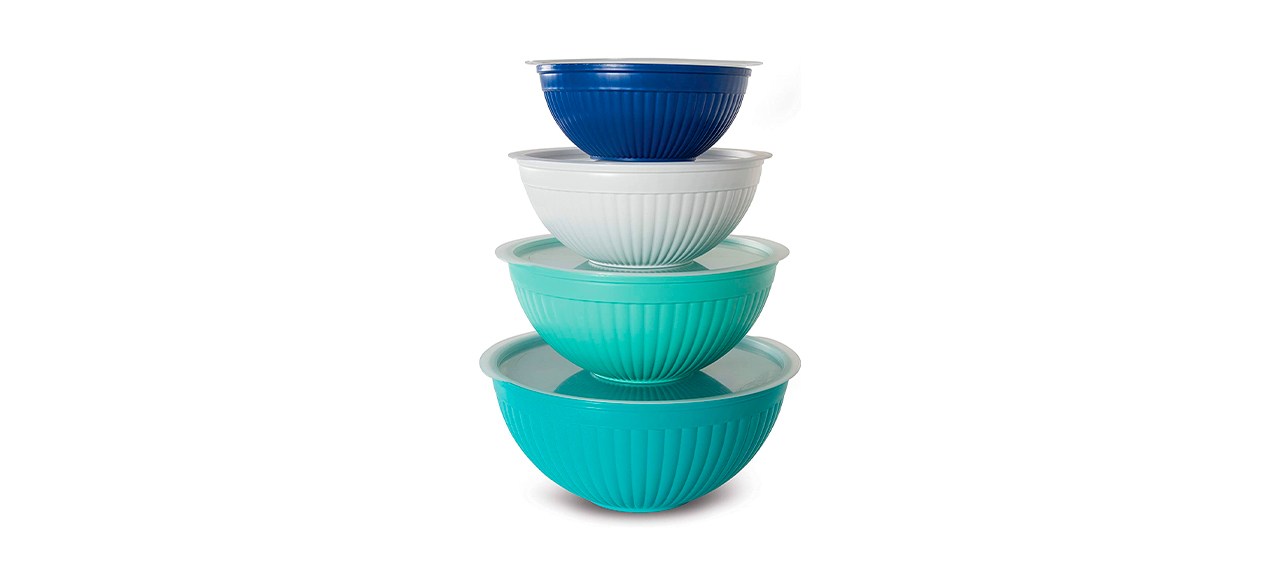 This set includes a 2-quart, 3.5-quart, 5-quart and 7-quart bowl with matching lids. It's perfect for saving dishwasher space after you're done prepping since you can just stash your dips in the fridge.
Sold by Amazon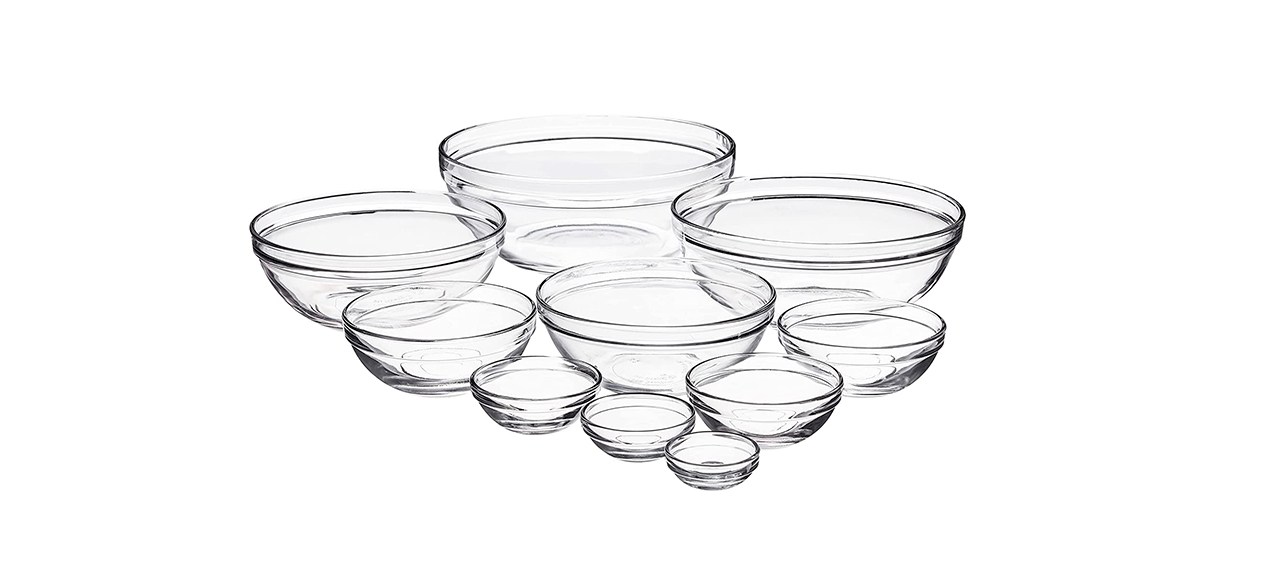 This set includes 10 bowls: a 1 ounce, 2 ounce, 4 ounce, 6 ounce, 10 ounce, 16 ounce, 1 quart, 1.5 quart, 2.5 quart and 3.5 quart.
Sold by Amazon
Best stand mixers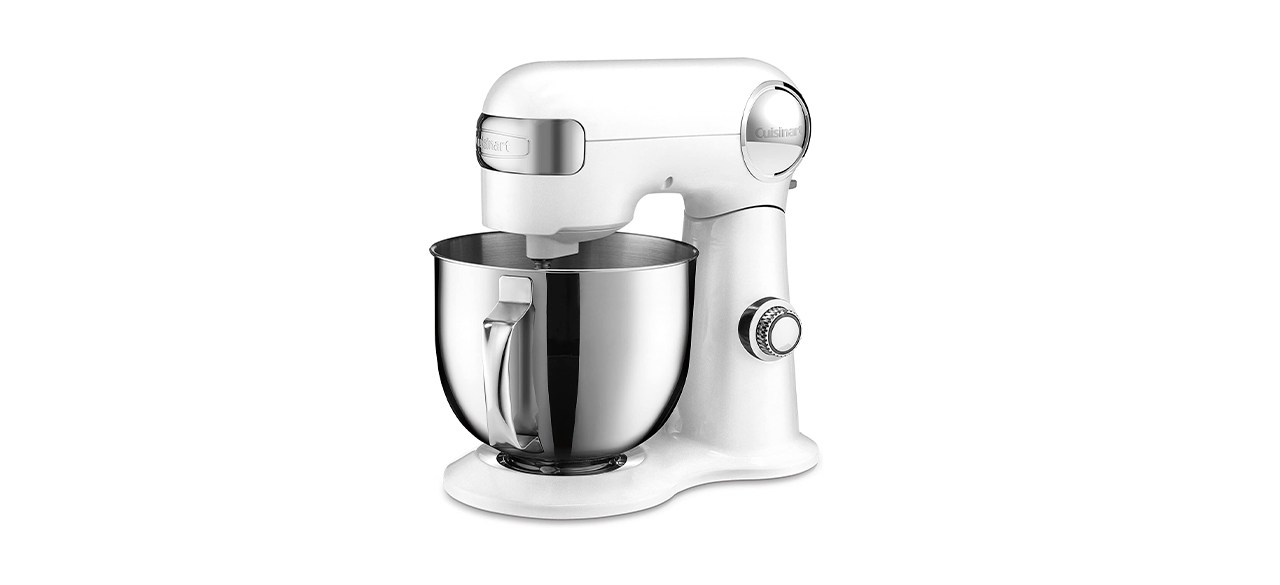 This stand mixer comes with the basics that most do, but the big draw is just how many attachments are compatible with it such as pasta rollers, ice cream makers and meat grinders.
Sold by Amazon, Best Buy, Target and Wayfair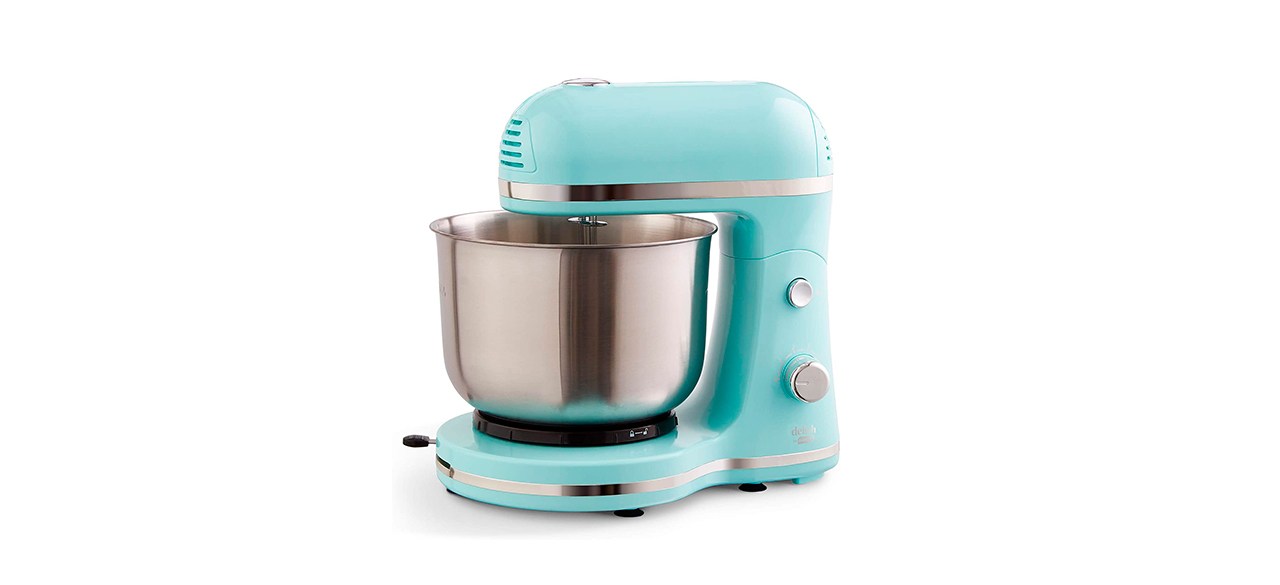 Stand mixers can be shockingly expensive, so this model costing so little and still performing so well makes it the definition of value. It also comes in five colors to match your kitchen.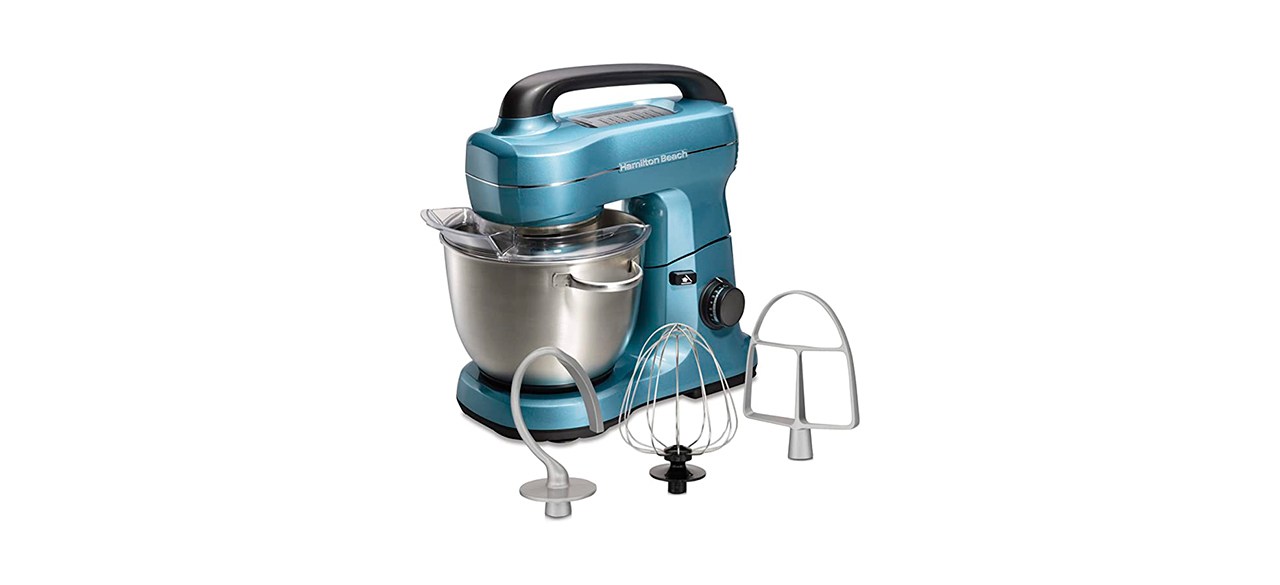 This stand mixer includes a cover for the bowl so that even when turned to max power, no dough or liquids will escape onto your kitchen counter and walls. It comes in seven colors.
Sold by Amazon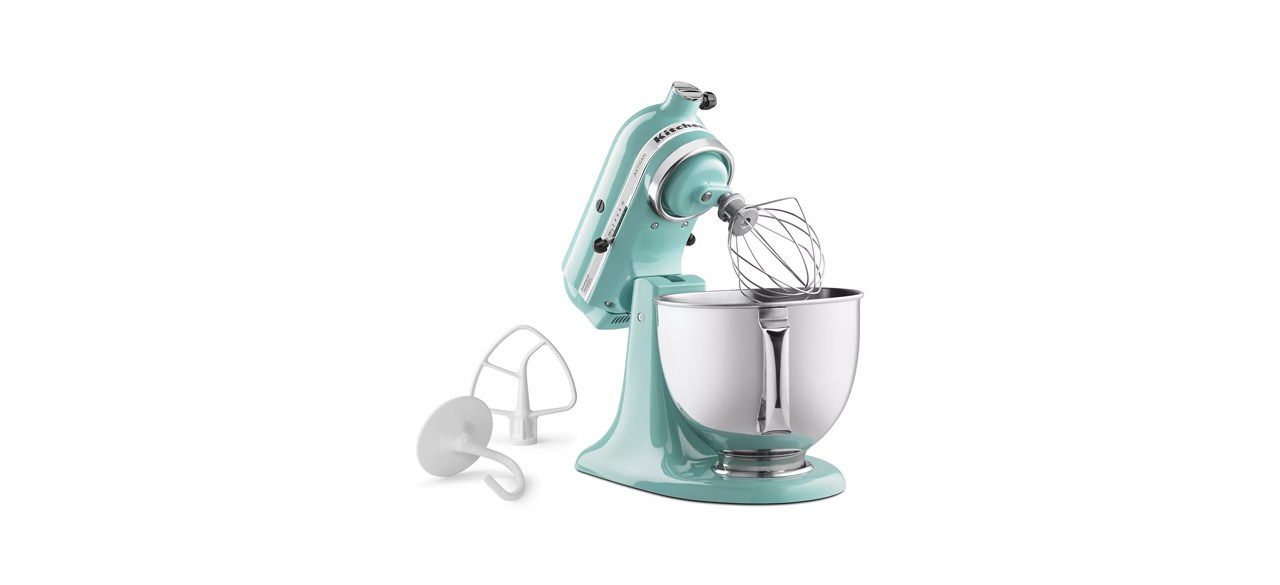 The mixing bowl included with this mixer has a handle for an easier time moving it around, plus there are many accessories you can get for it down the road. It comes in four colors.
Sold by Kohl's
Want to shop the best products at the best prices? Check out Daily Deals from BestReviews.
Sign up here to receive the BestReviews weekly newsletter for useful advice on new products and noteworthy deals.
Jordan C. Woika writes for BestReviews. BestReviews has helped millions of consumers simplify their purchasing decisions, saving them time and money.