The natural skin care ingredient has healing properties
In fall, as the air gets colder, it also gets drier, which can be quite taxing on your skin. One way to help avoid dry and irritated skin in the colder months is to stock up on high-quality moisturizers, body creams and other skin care items that have intense moisturizing, healing and protective properties.
When you're looking for skin care products with these benefits, you may come across manuka honey as an ingredient. Manuka honey, which can be used in all kinds of skin products from creams to cleansers to wound care, has been proven to have antibacterial, healing and anti-inflammatory properties. Manuka honey moisturizers can help restore and nourish your skin in the fall.
Shop this article: Advanced Clinicals Manuka Honey Cream Face Moisturizer & Body Butter Lotion for Dry Skin, Naturopathica Manuka Honey Creamy Body Lotion and Manuka Defense Healing Balm with New Zealand Manuka & Australian Tea Tree Oil
What to know before buying manuka honey
According to Healthline, manuka honey is a special kind of honey that is produced and packaged in New Zealand. If you're purchasing a jar of manuka honey, note that product labels such as "raw," "organic" or "pure" are not enough to guarantee that the honey carries all the medicinal properties of manuka honey. Look for the word "active" on the label, as well as an indicator for the Unique Manuka Factor (UMF), which would ideally be 15 or more.
Benefits of manuka honey
Research has shown manuka honey to have various beneficial properties. It can destroy harmful bacteria, work as an emollient to soften skin, reduce inflammation and pain in wounds, and help treat certain skin conditions, such as psoriasis, eczema and dandruff.
Manuka honey can also help improve acne, Healthline notes. It works by balancing the skin's pH level, sloughing away dead skin cells to keep skin clean and acting as an anti-inflammatory. Together, these properties can help calm acne. Furthermore, manuka honey's antibacterial properties can help disinfect clogged pores.
Best moisturizers and skin care products with manuka honey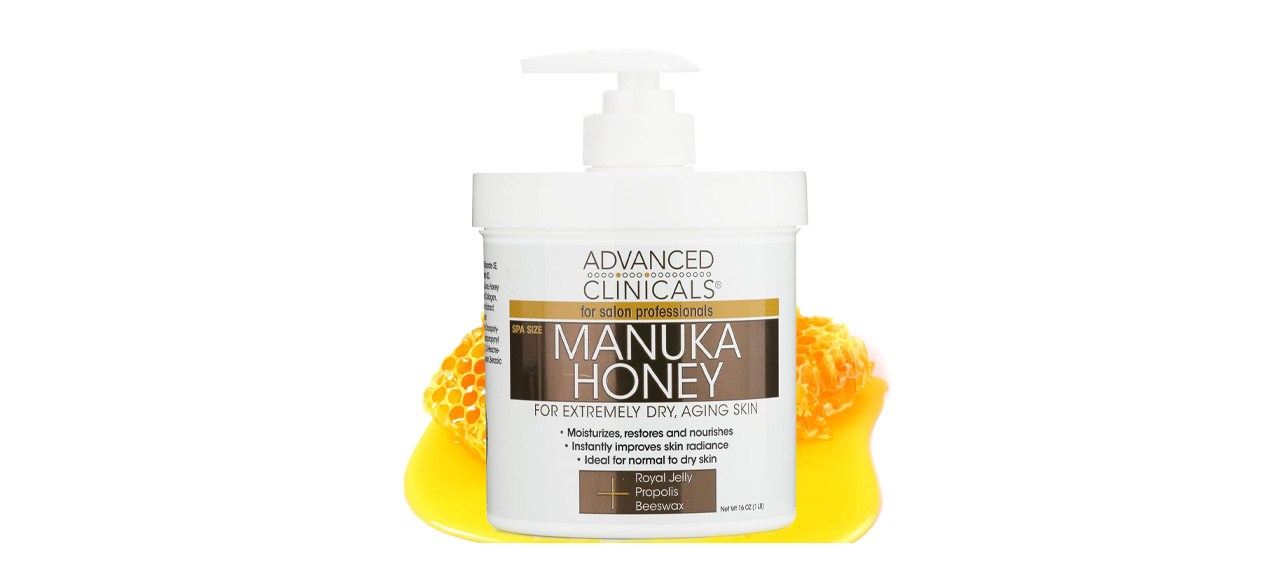 Advanced Clinicals Manuka Honey Cream Face Moisturizer & Body Butter Lotion for Dry Skin
Alongside manuka honey, this face and body cream is also packed with additional skin-nourishing ingredients, such as collagen, chamomile, aloe vera and beeswax. The nongreasy formula can help soothe blemish-prone skin, as well as deeply moisturize and rejuvenate skin.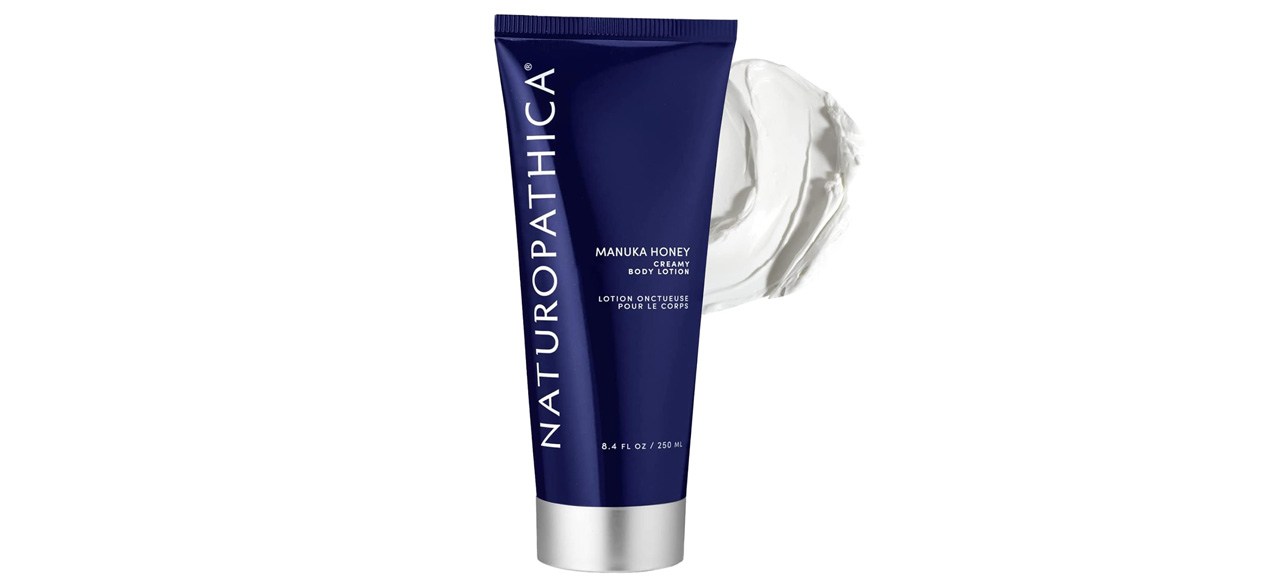 Naturopathica Manuka Honey Creamy Body Lotion
Give the skin on your body some extra attention with this luxurious-feeling manuka honey-based product. It contains an herbal infusion of soothing oils and extracts to help your skin alleviate redness, irritation and sensitivity, which can be common in colder months. Apply it morning and night to rough and flaky areas of your skin.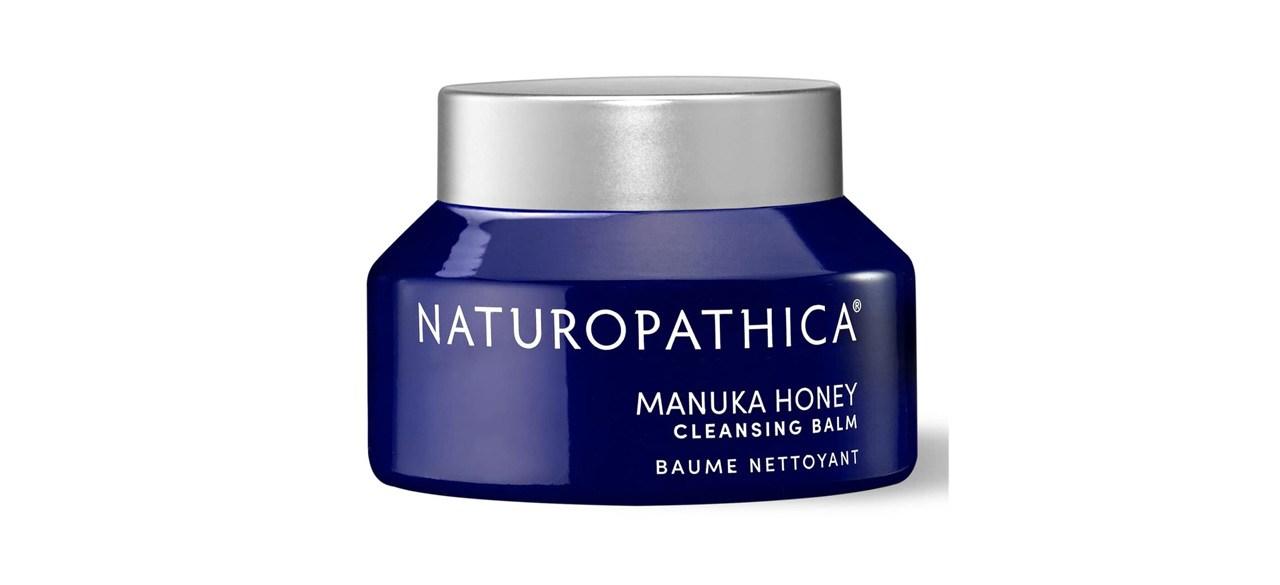 Naturopathica Manuka Honey Cleansing Balm
Made with real New Zealand manuka honey, this cleanser hydrates as it cleans your skin without stripping it of its natural oils. It's formulated with sweet almond oil, as well as vitamins E and A, which help fight oxidative stress.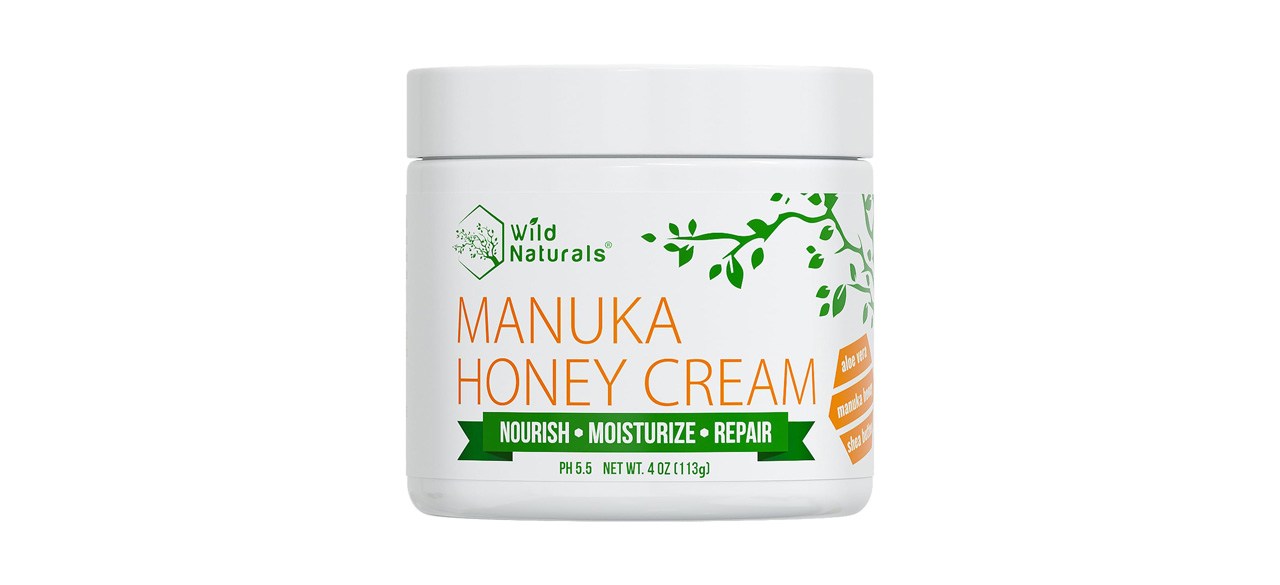 Manuka Honey Cream Moisturizer for Dry Skin
This cream is packed with vitamins, minerals and amino acids from manuka honey to naturally seal in moisture and protect dry, damaged skin. The light and nongreasy formula is perfect for people with oily or combination skin and it can be used on the face, as well as the body.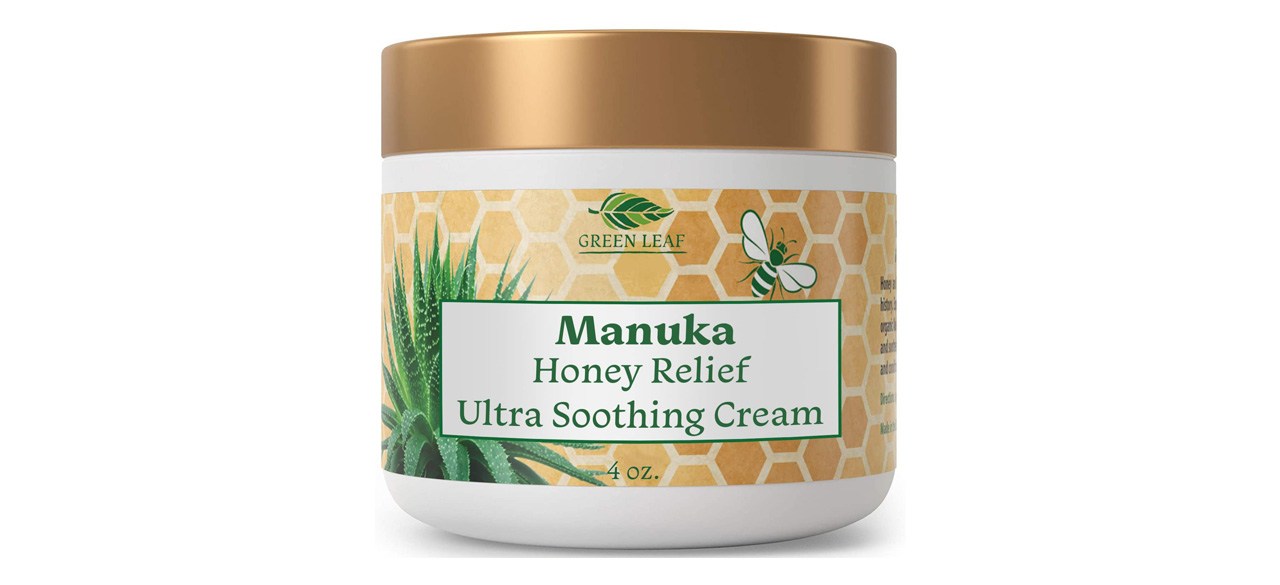 Manuka Honey Moisturizing Cream for Psoriasis Relief
With skin-loving ingredients including manuka honey, coconut oil and jojoba oil, this intense moisturizer can help soothe and calm effects of psoriasis, eczema, rosacea, sunburns, rashes and more skin concerns involving redness and irritation. You only need to use a small amount of this cream on your face.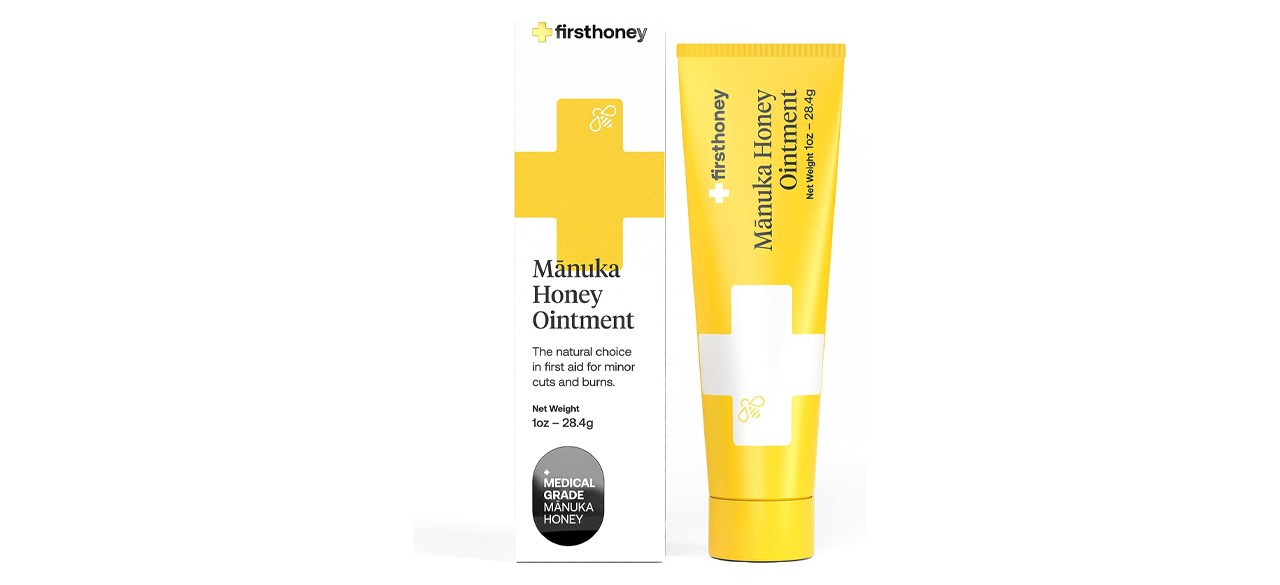 First Honey Wound-Healing Ointment
This wound-healing ointment contains medical grade manuka honey that's low pH level and high sugar content can aid the healing process. It helps to provide a protective barrier from infection and minimize scarring.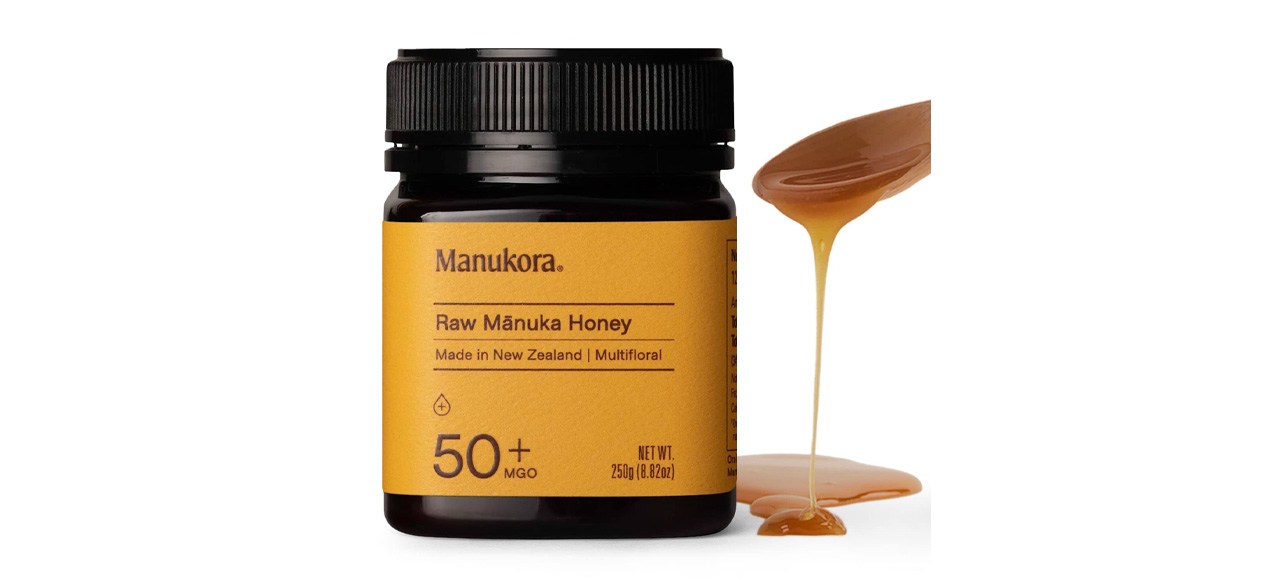 Manukora MGO 50+ Multifloral Raw Manuka Honey New Zealand
If you prefer to use raw New Zealand manuka honey, this version has over 13,000 positive ratings on Amazon. It has a rich and creamy caramel-like taste and can help aid digestive health thanks to unique antioxidants and bioactive prebiotics.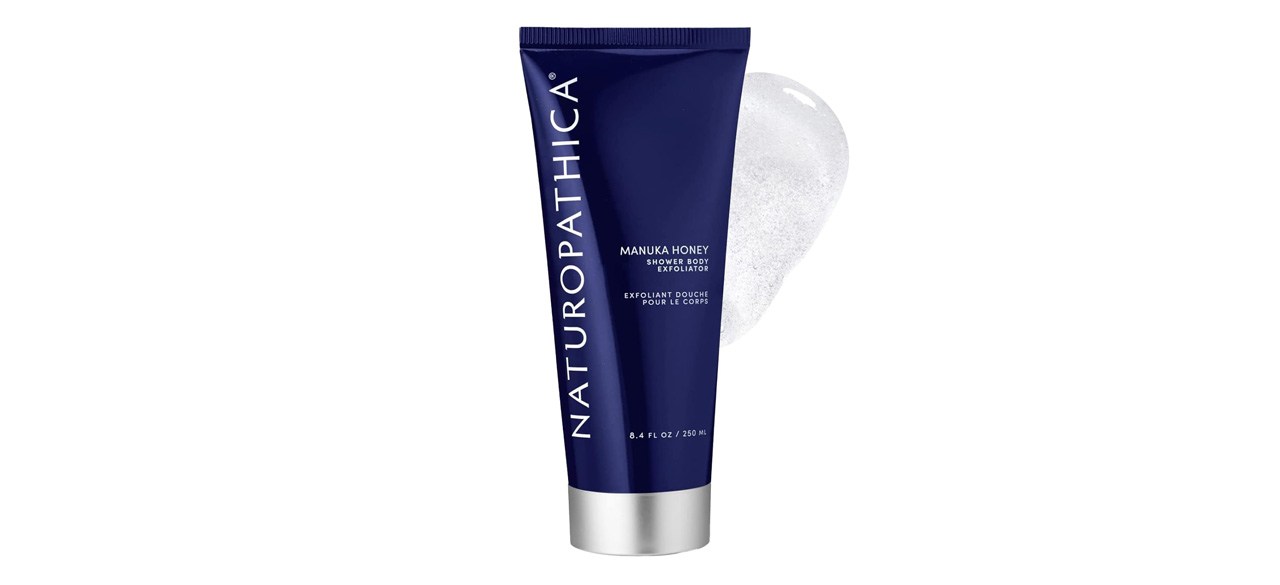 Naturopathica Manuka Honey Shower Body Exfoliator
This body exfoliator contains a vitamin-rich blend of fruit enzymes and alpha and beta hydroxy acids to make the effects of exfoliation happen faster and with less irritation. It's made with a mix of soothing botanical extracts that help calm redness and gently protect the skin as it's being scrubbed.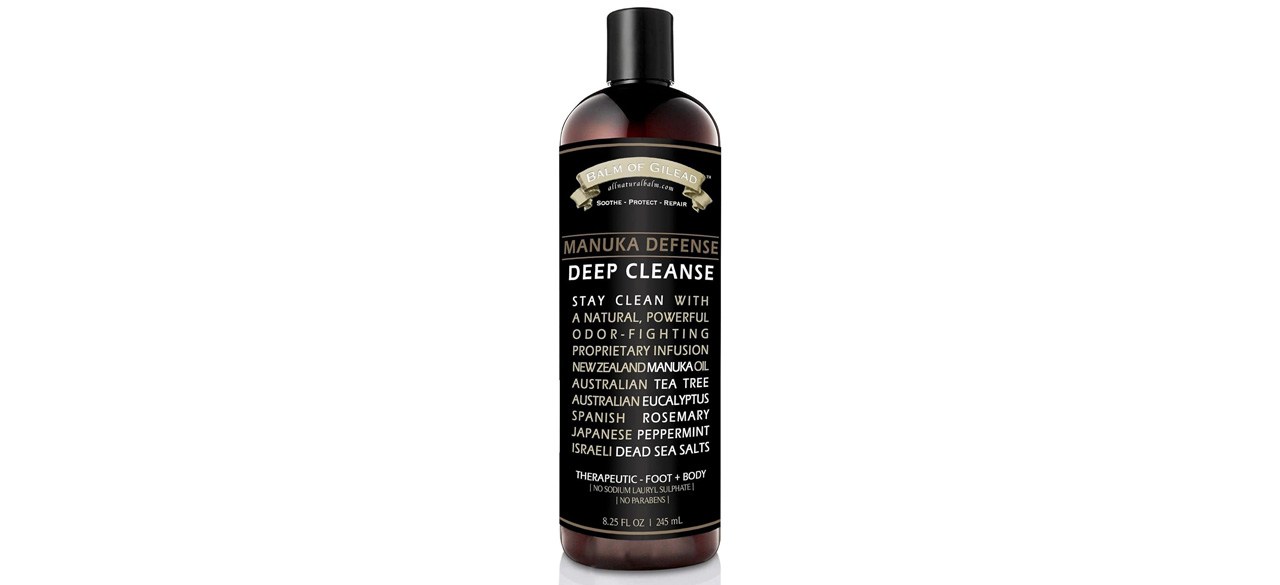 Manuka Defense Deep Cleanse Body Wash
Containing tea tree and manuka honey, this body wash can help soothe the effects of athlete's foot, ringworm, jock itch, chafing and more forms of skin irritation. Still, it's safe for sensitive skin as it gently nourishes. It's also enriched with vegetable glycerin to naturally replenish skin moisture.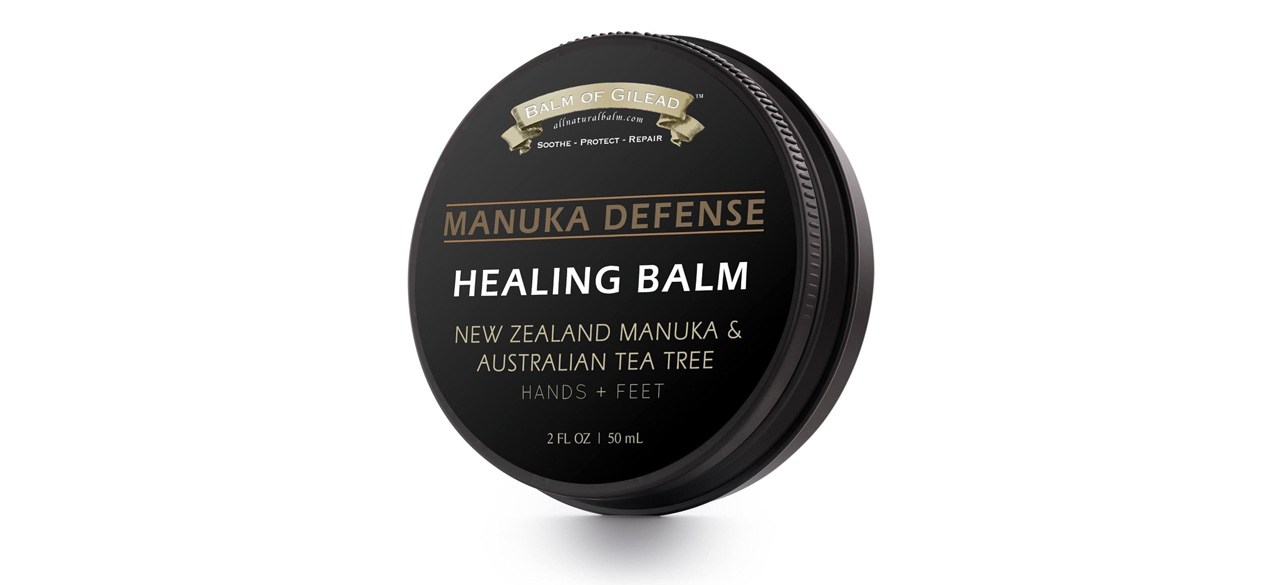 Manuka Defense Healing Balm with New Zealand Manuka & Australian Tea Tree Oil
Made to help alleviate rashes on hands and feet, this manuka honey-based healing balm naturally soothes and relieves dry and itchy skin using a combination of eucalyptus, rosemary, tea tree, peppermint and manuka essential oils.
Worth checking out
Want to shop the best products at the best prices? Check out Daily Deals from BestReviews.
Sign up here to receive the BestReviews weekly newsletter for useful advice on new products and noteworthy deals.
Talia Ergas writes for BestReviews. BestReviews has helped millions of consumers simplify their purchasing decisions, saving them time and money.
Copyright 2023 BestReviews, a Nexstar company. All rights reserved.