BestReviews is reader-supported and may earn an affiliate commission. Details
Freezing corn makes the most of summer veggies
When you think of corn, you might picture cookouts with cobs charring on the grill. Or maybe you imagine harvesting your own corn on a warm summer afternoon. While it may remind you of summer, once you learn how to freeze corn on the cob, you can enjoy it all year.
If you grow your own corn, you'll be aware of how you can't get through a large summer harvest before it goes bad. So, grab an ear of corn and a freezer bag and you'll be freezing your own harvest quicker than you can say, "It's corn."
Shop this article: Oxo Good Grips Corn Peeler, Henckels Statement Razor-Sharp 8-inch Chef Knife and Ziploc Quart Food Storage Freezer Slider Bags
Should you blanch corn before freezing it?
You might be wondering whether you really need to blanch your corn before freezing it. We're all busy and it can seem like one step too many to deal with. Blanching your corn before freezing helps preserve its quality and flavor during the freezing process. Without blanching, your corn may be chewy or mushy once defrosted. So, no, it's not essential, but it is highly recommended.
Freezing whole cobs versus kernels
You've got corn on the cob that you want to freeze, but should you freeze it while still on its cob or in kernel form? Both are viable options and the choice depends on your preferences and intended use.
Freezing corn on the cob lets you keep the corn in its natural form. If you want to eat it straight from the cob down the line, then, of course, you should freeze it this way. However, it takes up more freezer space in whole cobs compared to kernels, which is something to think about if you have limited freezer space.
Freezing corn kernels is a more space-efficient option. Plus, you can easily add the kernels to various recipes — such as soups, stews, and salads — without needing to strip them from the cob. If you primarily use corn as an ingredient in cooking rather than serving it on the cob, freezing it in kernels is more convenient.
How to freeze corn
It's important to freeze corn the right way to preserve its taste and texture. Simply Recipes gives us the lowdown on exactly how to freeze corn, whether whole or in kernels.
Prepare
First, shuck your corn, removing the leaves and the silk. Trim each end of the corn, using a sharp knife to cut off half-inch to 1-inch from both the top and the bottom. This makes the corn look neater and makes it cook evenly since you're trimming off the smaller kernels at the top end that would otherwise cook more quickly.
Blanch
Now, it's time to blanch your corn. Bring a pot of water to the boil, making sure it's large enough to fit all the cobs you want to blanch. Once boiling, add the corn and let it cook for 7 minutes if you're freezing whole cobs or 4 minutes if you'll remove the kernels before freezing. While it's boiling, fill a bowl with water and ice. When you're ready to remove the corn from the pot, drop it into the ice water and leave it there for 5 minutes. Then take the cobs out of the ice water and dry them on a clean kitchen towel.
Chill
Before putting your corn in freezer bags for storage, chill it in the freezer on a baking sheet for an hour. If you intend to freeze your corn in kernels, remove them from the cob before doing so. This process is also known as flash freezing.
Freeze
Remove your chilled corn from the freezer and transfer it to sturdy freezer bags for storage. Before sealing them, remove as much air as possible. Your corn will stay fresh in the freezer for around 6 months. Label it with the date you froze it so you don't lose track.
Best products for prepping and freezing corn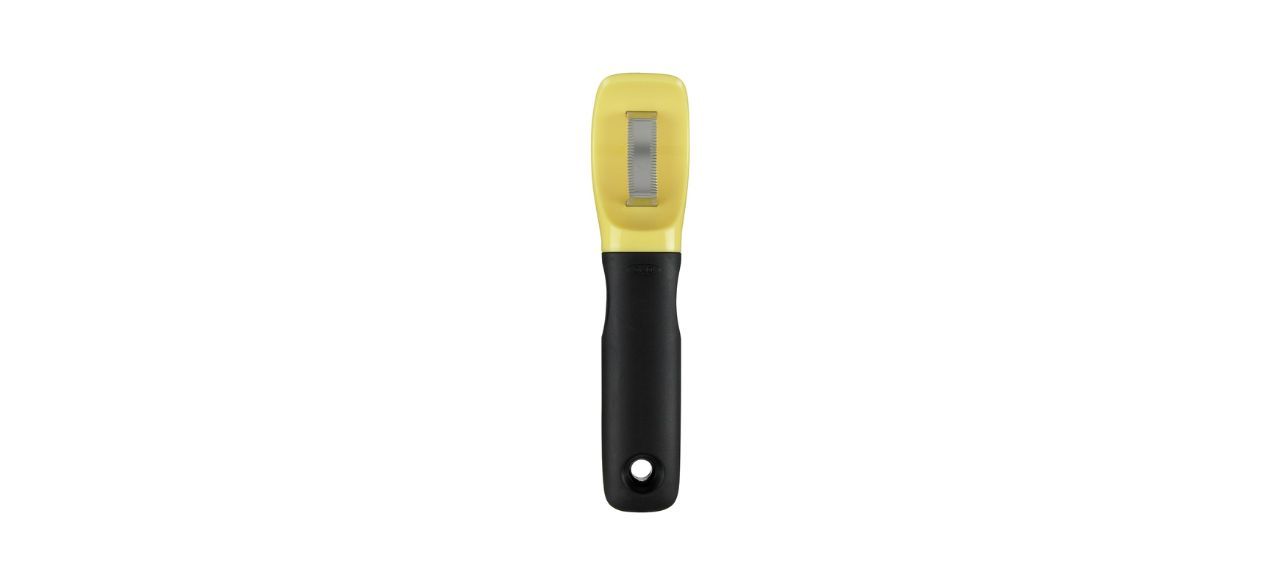 Take the effort out of removing corn kernels from the cob, if you decide not to freeze your corn whole. The band is made from durable stainless steel and removes up to five rows of corn in one go.
Sold by Amazon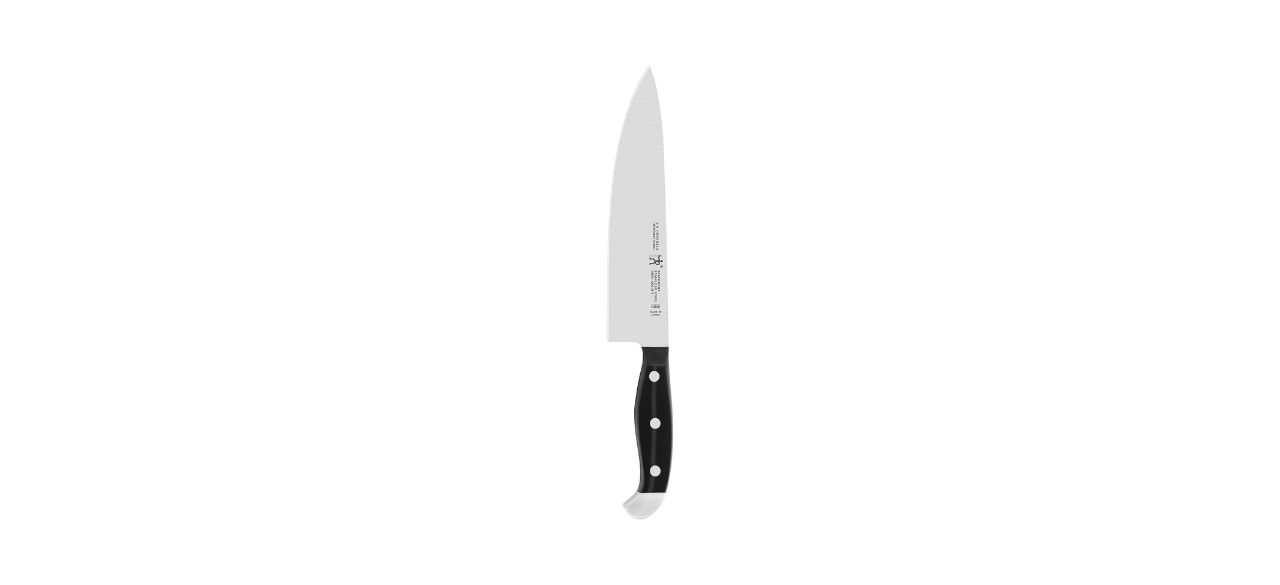 Henckels Statement Razor-Sharp 8-inch Chef Knife
If there's one thing you need to prep your corn, it's a solid chef's knife. Whether hulling corn, chopping large cobs into smaller pieces, or removing the kernels, this knife is up to the task. It's extremely sharp with a highly durable blade.
Sold by Amazon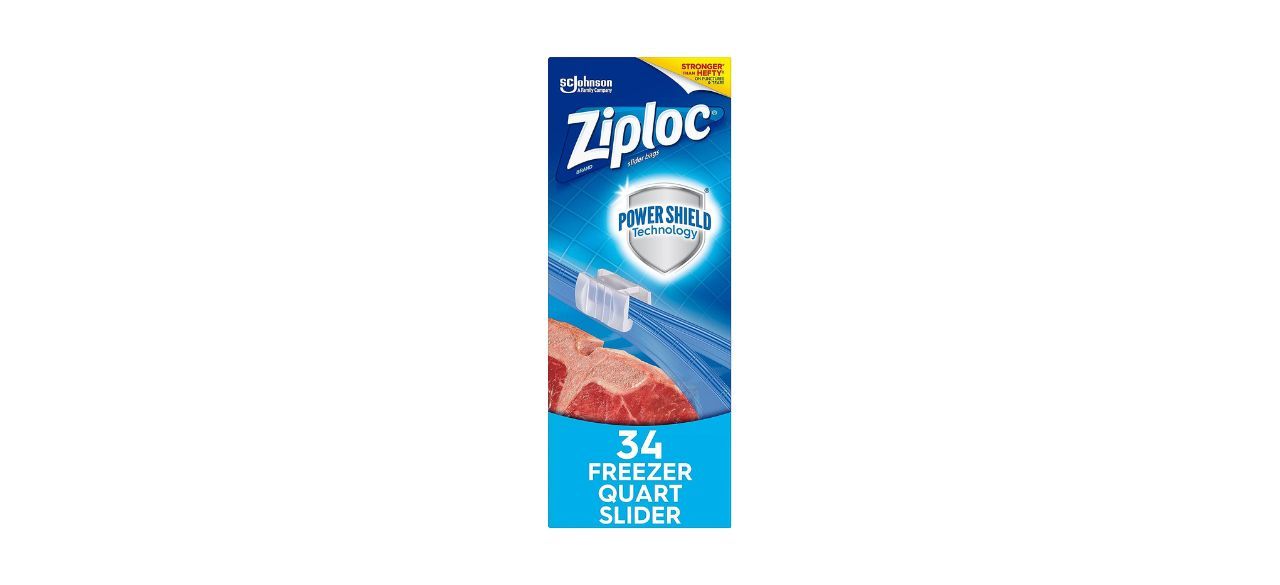 Ziploc Quart Food Storage Freezer Slider Bags
These quality freezer bags are puncture-resistant and help keep your corn fresh for longer, avoiding freezer burn. Each one holds a quart and you can buy them in packs of either 34 or 136.
Sold by Amazon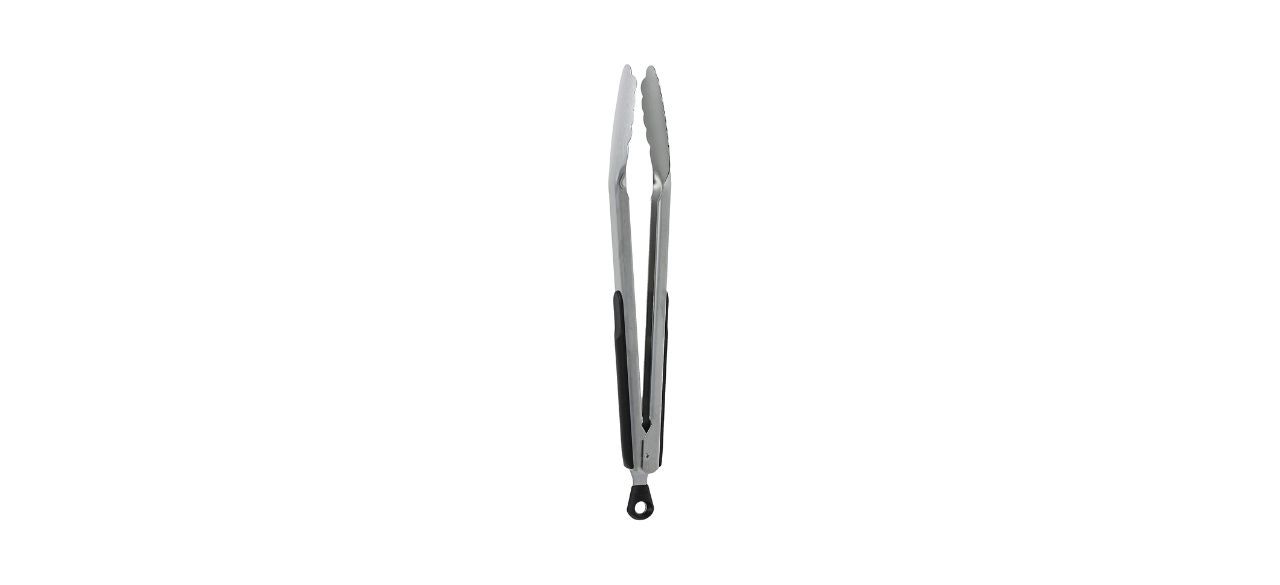 Oxo Good Grips 12-Inch Stainless-Steel Locking Tongs
Tongs make it easier to handle your corn while you're preparing it for freezing, such as when removing it from boiling water and transferring it to ice water. Made from stainless steel, these tongs are durable and heat-resistant.
Sold by Amazon
Want to shop the best products at the best prices? Check out Daily Deals from BestReviews.
Sign up here to receive the BestReviews weekly newsletter for useful advice on new products and noteworthy deals.
Lauren Corona writes for BestReviews. BestReviews has helped millions of consumers simplify their purchasing decisions, saving them time and money.