DANVILLE, Va. (WFXR) — The Danville Fire Department is on the scene of a house fire. The fire broke out Monday evening around 5:15 p.m., in the 700 block of Stokes Street.
When firefighters arrived on the scene, they saw heavy flames and smoke shooting through the roof of the home.
According to Arnold Hendrix, Danville spokesperson, residents of the home managed to escape without injuries.
WFXR has a crew headed to the scene. Please check back for updates.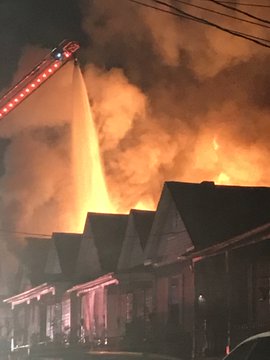 LATEST STORIES:
Get breaking news, weather, and sports delivered to your smartphone with the WFXR News app available on Apple and Android.